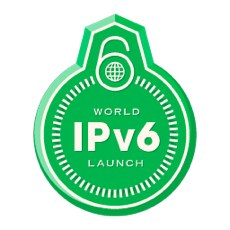 As the one-year anniversary of World IPv6 Launch approaches this Thursday, we've issued a news release celebrating the one-year anniversary and noting that the overall number of IPv6-connected users has doubled since the big day last year. Among the highlights of the news release:
Google reports the number of visitors to its sites using IPv6 has more than doubled in the past year.
The number of networks that have deployed IPv6 continues to grow, with more than 100 worldwide reporting significant IPv6 traffic.
Australian ISP Internode reports that 10 percent of its customers now use IPv6 to access the Internet.
Akamai reports that it is currently delivering approximately 10 billion requests per day over IPv6, which represents a 250 percent growth rate since June of last year.
KDDI measurement shows that the number of IPv6 users of KDDI has doubled and that IPv6 traffic has increased approximately three times from last year.
Beyond those bullet points, our IPv6 measurements page shows that some networks have significantly higher IPv6 usage already.
Throughout this week we'll be bringing you more information about IPv6 usage one year after World IPv6 Launch.  The best way to keep track may be to follow us at one of:
We'll be engaging in conversations across those and other channels and updating them with links to new content about IPv6.
Thursday marks the 1-year anniversary of World IPv6 Launch – what have you done in that year to support IPv6?