Seven years ago, on 6 June 2012, thousands of network operators / Internet Service Providers, content providers, website operators, businesses and organizations came together to permanently enable IPv6 on their networks and sites. It's been amazing to see the the growth since that time! Google's IPv6 statistics show excellent growth from 2012 with their global IPv6 stats now around 25%.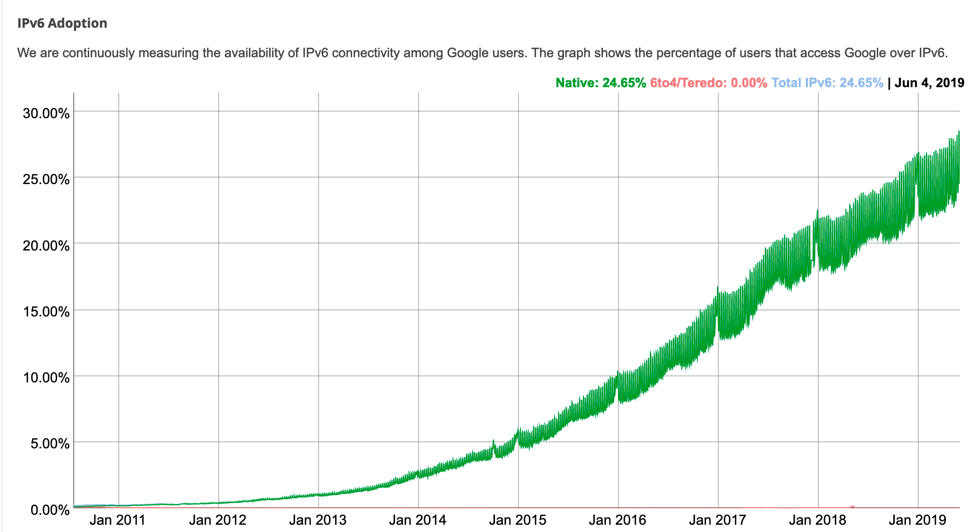 Our own IPv6 measurements also show that continued growth, with some network operators showing now over 60%, 70% and even 90% IPv6 deployment.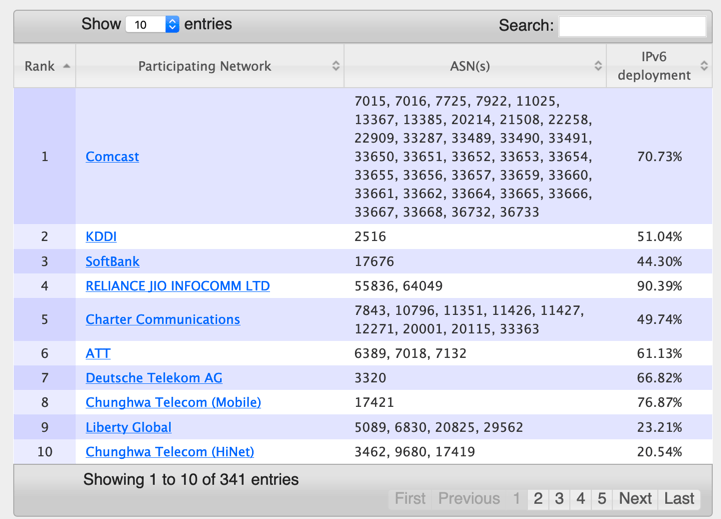 This is great to see, and we look forward to seeing the growth continue over the years ahead.
To that end, what can you do today to help promote further growth of IPv6?
If you are seeking ideas, we have several suggestions:
Or… whatever else you can do to help IPv6 grow! Thank you for your help – and let's see how we get to even higher deployment numbers.
Happy 7th Launchiversary!