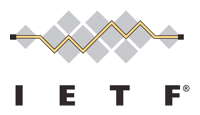 As noted on June 12, the official World IPv6 Launch produced some notable objective measurements of IPv6 deployment. "It's for real" is not just a punchy tag line!
Now that the world has had some time to step back and consider the impact from several angles, the Internet Society is dedicating its standard IETF meeting "briefing panel" session to looking at some of the concrete objective takeaways. Details of the briefing panel, which will take place July 31 from 11:45am-12:45pm (PDT), are available here: http://www.internetsociety.org/isoc-panel-ietf-84 .
In selecting the panelists, I looked for people who would have a unique view into different aspects of the network. John Brzozowski (Comcast) looks at it from the end-user perspective, while Lorenzo Colitti (Google) can see the whole world as it reaches Google servers. Erik Nygren (Akamai) and George Michaelson (APNIC) have eyes in the middle of the network. Lee Howard (TWC) can step through the complexities of getting from 0 to 1% traffic over IPv6. And, as readers of this blog already know, Mat Ford (ISOC) has been keeping the overall view of measurements related to World IPv6 Launch.
I'm looking forward to seeing concrete data on deployment, reach and performance from the panelists. It's clear that we've launched — how are we progressing? Are we picking up speed? What is becoming clearer as the obvious bottlenecks to further deployment and uptake?
Even more, I'm looking forward to an interactive discussion — between the panelists, and with the Internet engineers in the audience for the session — to help interpret the data and elaborate next steps for IPv6 deployment.
If you're planning on attending the IETF meeting in Vancouver, consider attending the briefing panel in person. Otherwise, feel free to tune in to the streaming audio from the session, or have a listen when it's posted.
Please note this is a separate registration from the regular IETF Meeting. The registration form can be found on the Internet Society's site.
Leslie Daigle
Chief Internet Technology Officer
Internet Society
daigle@isoc.org